FPC Blog
Mr Charles Auld, 

Faculty of Perioperative Care Lead 
From Strength to Strength 
11 June 2018
It is with great pleasure that I am able to update you on the success of the Faculty of Perioperative Care, which has now completed its second year as a part of The Royal College of Surgeons of Edinburgh (RCSEd). Established in March 2016 to provide education, training and support for advanced practitioners in the field of surgery, the faculty offers practitioners an opportunity to network as well as sharing experiences and practices.
A flourishing Faculty – Rising membership numbers and a new Fellowship category
The Faculty was delighted to confirm its first full member in November of last year, with John Stirling elected at one of the College's prestigious Diploma ceremonies. Incidentally, John is neither a surgical care practitioner nor a surgical first assistant, but satisfied all the criteria in the five of the domains! Following on from John, several more applications have been assessed and approved, with their Diploma ceremonies taking place in the coming months. Along with their Diplomas, successful candidates can, upon satisfying the criteria for full membership, be awarded the post-nominals MFPCEd.
Membership is not the only way the Faculty will grow, with Fellowship invitations being made to senior practitioners and surgeons who have made a major contribution to the education, teaching and training of this workforce, or the development of the wider field of perioperative care internationally.
Providing Professional Development Support for Perioperative Practitioners
25 April 2017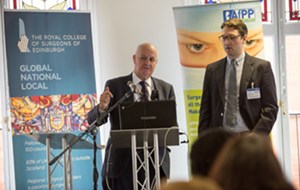 In my last blog, I spoke about how important it is for us as a relatively new Faculty to meet with perioperative practitioners to gain an understanding of what perioperative practitioners are looking for in terms of professional development and support.
I am pleased that since launching the Faculty, we have developed and launched some bespoke courses targeted specifically at perioperative practitioners. It is important to recognise that attendance and signing off at three of these courses, in addition to a PG diploma (or evidence of an education or training role for the more established practitioner) could qualify perioperative practitioners for full Faculty membership and postnominals MFPCEd. Read more about our membership categories here
Last summer, the first set of courses designed for perioperative practitioners were run by The Royal College of Surgeons of Edinburgh. These courses were Perioperative Care Practitioners Intraoperative Non-Technical Skills (PINTS), Leadership and Development and the Surgical Anatomy Study Day for Perioperative Practitioners (Principles of Surgical Anatomy). The feedback from the delegates who gave an overall rating of excellent was 100%, 73% and 93% respectively!
These courses are running again this May and June, the only difference being that the Perioperative Care Practitioners Intraoperative Non-Technical Skills (PINTS) course will be in the RCSEd Regional Centre in Birmingham to give opportunity to reach more prospective perioperative delegates from across the UK. These courses have also been accredited by The Association for Perioperative Practice (AfPP).
In addition, we held recently in March, a successful Perioperative Key Skills course, tailored predominantly for Surgical First Assistants (SFAs) but also Surgical Care Practitioners (SCPs) in the early part of their training. We have also had agreement that SCPs can attend one of the College's 20 Basic Surgical Skills (BSS) courses, which are run globally by the College throughout the year.
We hope as the Faculty continues to grow, we will develop and expand our portfolio of courses. We welcome your suggestions and feedback on what professional development support you would like to see the Faculty offer. Please email fpc@rcsed.ac.uk 
---
A Year in Reflection
10 April 2017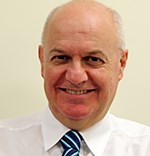 The Faculty of Perioperative Care launched one year ago in March 2016 to provide education, training and support for advanced perioperative practitioners in their role as members of the extended surgical team.
Membership was opened initially at Affiliate level with many benefits, and in November 2016, further categories of Associate and full Member were made available to practitioners who could satisfy criteria in three or five domains respectively (modified from the ISCP curriculum used for surgical trainees and accessible here).
This gives perioperative practitioners access to a wide range of resources including the eLogbook, as well as for full Faculty Members the use of the postnominals MFPCEd upon being conferred at one of The Royal College of Surgeons of Edinburgh's prestigious diploma ceremonies, which are attended by surgeons and dentists from across the world.
The College feels it is important to recognise the standards that have been achieved by this important group of non-medical members of the surgical workforce, who provide excellent continuity of care to our patients, as well assistance to the operating surgeon.