Welcome to the Faculty of Perioperative Care
Surgical Care Practitioners (SCPs) and Surgical First Assistants (SFAs) are an integral part of the modern surgical workforce. The aim of the Faculty of Perioperative Care is to offer support and career development opportunities for practitioners in this field, with regards to education, training and the setting of RCSEd-accredited standards.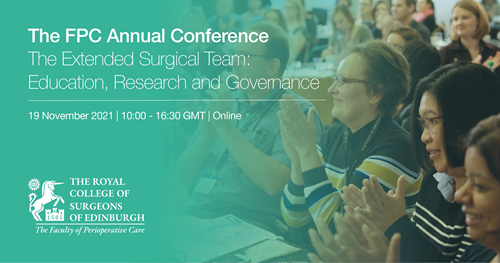 Register for FREE now for the Online Annual FPC Conference taking place on 19 November 2021 and submit any competition abstracts by 24 October 2021.  
---