Past Conferences
FPC Annual Conference: 19 November 2022

On Saturday 19 November 2022, The Faculty of Perioperative Care are pleased to be hosting their 8th Annual Conference in person at the Royal College of Surgeons of Edinburgh.  This will be an opportunity for delegates to network and hear from influential speakers across the field. 
The conference theme will focus on ' The Surgical Multidisciplinary Team: delivering safe, skilled and effective care.
The Co-Convenors for the conference will be, Ms Susan Hall, Associate Lecturer in Surgical Care Practice at Anglia Ruskin University and Prof. Bhuvaneswari Krishnamoorthy, Professor in Nursing and Surgical Practice.
More details about the programme will be announced soon.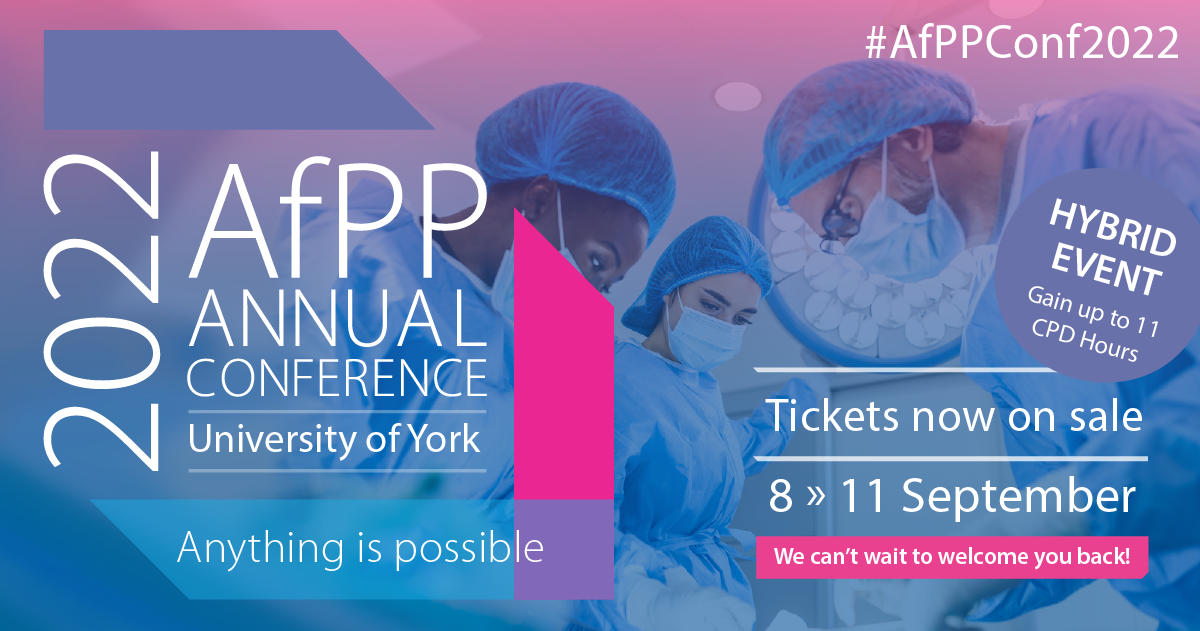 FPC Annual Conference - 19 November 2021
RCSEd's Faculty of Perioperative Care (FPC) are pleased to present their 7th Annual Conference, taking place online to allow for wider inclusion for all members of the extended surgical team and in particular, non-medically qualified practitioners.