New Faculty of Perioperative Care Launched by RCSEd
3 March 2016 9:00am

Back to News Home
The Royal College of Surgeons of Edinburgh (RCSEd) has today launched a new Faculty to recognise the important role played by members of the wider surgical team.
The RCSEd Faculty of Perioperative Care (FPC) has opened its doors to all perioperative practitioners, who can now become Affiliate members and benefit from access to specifically tailored training, continuing professional development (CPD) and support. The FPC aims to attract Surgical Care Practitioners, Surgical First Assistants, and healthcare staff with similar roles.
The faculty has been established in response to changes to the traditional structure of surgical teams and the increasing number of perioperative staff recruited by hospitals. It is now widely acknowledged that more integrated working and communication across the whole surgical team can lead to better patient outcomes; a position which is supported by numerous studies.
Commenting on the launch of the Faculty, RCSEd President Mr Michael Lavelle-Jones said: "The Royal College of Surgeons of Edinburgh is very proud to be the first surgical College to formally recognise the importance of our many colleagues working in perioperative care, through the creation of a dedicated Faculty for them. Perioperative practitioners are a core part of the surgical team, committed to delivering high quality patient care and the College is pleased to be launching this Faculty to support them."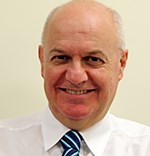 Faculty of Perioperative Care Lead and RCSEd Council member, Mr Charles Auld added: "Perioperative practitioners can feel vulnerable in terms of support, accountability and professional development. FPC is an exciting development that will provide these practitioners with the support they require by setting standards and providing educational resources, in addition to networking with other members of the surgical team."
Chrissie Birkett, Lead Surgical Care Practitioner in Cardiac Surgery at Queen Elizabeth Hospital, Birmingham, said: "As members of the modern surgical team, perioperative practitioners are strongly committed to enhancing their knowledge and skills to make the best possible contribution to patient care, so it is great to see the RCSEd recognise this by launching a faculty that will offer development through specifically designed education and CPD."
In October 2015, the College collaborated with the Association of Perioperative Practice (AfPP) to hold a joint conference addressing the needs and challenges faced by perioperative practitioners. Following this successful event, the FPC and AfPP will now hold an annual conference which will next take place in October 2016.
Affiliates of the new Faculty will become part of the College's membership of over 23,000 professionals; a network which includes surgeons and healthcare professionals from throughout the UK and in over 100 countries across the world.
For further information on membership benefits click here.
For further information on joining the Faculty click here.
Download here the Faculty of Perioperative Care flyer.