The FPC 7th Annual Conference Roundup
26 November 2021 9:21am

Back to News Home
On Friday 19 November, The Faculty of Perioperative Care (FPC) held their 7th annual conference focusing on education, research and governance relating to the extended surgical team. The online conference offered a programme of esteemed speakers and attracted over 300 attendees throughout the course of the day.
Opening the conference was RCSEd Vice President, Mr Pala Rajesh and Senior Lecturer in Clinical Surgery, Mr Tim Graham who led delegates into the first session. Session one began with two insightful presentations by Mr Simon Kendall a Consultant Cardiothoracic Surgeon and Mrs Frances Page a Senior Lecturer in Surgical Care Practice. Mr Kendall shared the importance of using the Cardiothoracic Toolkit and discussed how the overall aim is to improve the patient's care and experience. Mrs Page followed with a similar message breaking down the benefits of using the AfPP Surgical First Assistant Toolkit, explaining how it's more than a "list of tick box competencies" but it ensures the quality of the students practice based learning, also highlighting that "we need to keep good and safe patient care at the heart of the assessment."
The afternoon featured presentations on new roles in the surgical team including the Surgical Advanced Clinical Practitioner and Physician Associates in the specialty of Urology. Discussions explored why these roles are necessary and the importance they play in the workforce. Last but not least, the conference provided an important update on the bi-collegiate project with The Royal College of Surgeons of England (RCSEng). RCSEng Council Member, Mr Bill Allum provided an updated on the new MSC Curriculum for Surgical Care Practitioners (SCPs), whilst FPC Lead, Mr Charlie Auld covered the development of a managed voluntary register for SCPs.
The conference provided an opportunity to showcase the work of a number of talented individuals with a rolling display of poster submissions and four impressive oral presentations. Co-Convenor of the conference, Mrs Susan Hall later had the delight of announcing the winner of this year's oral competition, Dr Louise Strickland. Louise's winning submission was on the 'Development of a patient-reported outcome measure (PROM) and change measure for use in early recovery following hip or knee replacement.' 
On her win, Louise commented, 'I was delighted to win the RCSEd FPC poster and oral competition. There was a range of very interesting work being shared in the conference. It was an honour to present my work and I am grateful to the Faculty and judges for this award. Many thanks.'
Congratulations to Louise and well done to everyone that submitted an abstract.
The Faculty looks forward to hosting their 8th annual conference in 2022.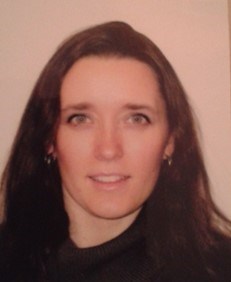 Dr Louise Strickland
FPC Oral Competition Winner 2021