The FPC 9th Annual Conference 2023
12 September 2023 1:58pm

Back to News Home
The Faculty of Perioperative Care (FPC) 9th Annual Conference is just a few weeks away! With a line-up of influential speakers and a programme packed with a vast range of topics in the field of perioperative care, this Conference is open to all multidisciplinary team members to attend on 7 October in Birmingham.
The Conference will provide a face-to-face learning experience for perioperative non-medical practitioners working across the spectrum of different surgical specialties; enabling delegates to network and hear presentations from a range of speakers on the theme of The Role of the Extended Surgical Team in the Digital World.
Prior to the Conference, there will be an interactive workshop on 6 October. Delegates will gain hands on experience in areas such as laparoscopic skills, virtual reality suturing and more!
Programme:
As we navigate the ever-evolving landscape of healthcare, the Conference programme has been thoughtfully curated to address the challenges and opportunities presented by digital advancements in surgical patient care. Our esteemed line-up of experts will share their insights and experiences, providing a comprehensive view of the latest trends and best practice.
Day 1: Workshop - Friday 6 October 2023
On Friday 6 October, delegates will have the opportunity to participate in a hands-on workshop and meet with industry clinical experts.
Day 2: Conference – Saturday 7 October 2023
The Conference on Saturday 7 October will explore the opportunities, challenges and considerations facing practitioners working with the emerging technology in support of the patient journey.
In addition, the response of the extended surgical team to the challenges that emerged during the SARS-CoV-2 pandemic and the opportunities for service development generated will be addressed.
Some of our speakers include:
David Rawaf - Clinical Excellence Lead, Inovus Medical
Alexia Farrugia - ST6 Registrar General Surgery, Sandwell and West Birmingham Hospitals NHS Trust
Jody Carvell - Surgical Care Practitioner, Nottingham University Hospitals NHS Trust
Lauren-Grace Kirtley - Senior Educator, NHS Scotland Academy
Abstract Competition
A Swann-Morton first prize will be awarded to the winner of the oral and poster presentation.
First oral presentation - Swann-Morton clock award.
First poster presentation - Swann-Morton paperweight award.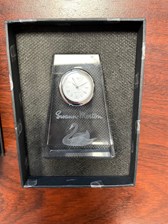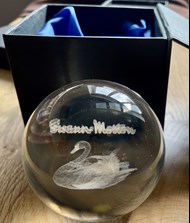 Conference Sponsors
Leading organisations, within the medical industry, Alldoq and Inovus Medical will be joining the Conference as gold sponsors.
Alldoq and Inovus Medical will present at the Conference on Saturday 7 October in Birmingham, exploring the challenges faced by practitioners in the digital era and the opportunities arising from digital advancements in surgical patient care.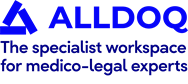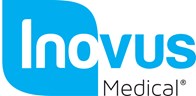 Find the full programme and all booking information HERE.